Whether a piece of property consists of a small home and a tiny garden or a sprawling house and a giant backyard, adding in a fence brings with it a number of benefits. While there are dozens of different types of fencing options to choose from, a six-foot privacy fence is often the preferred type. With this cost guide, learn about the advantages of privacy fencing, the disadvantages of privacy fencing, the costs of materials, the costs of installation and the various types of privacy fencing that are available.
Privacy Fencing
Average minimum cost of a 6-foot privacy fence (materials): $7 per linear foot
Average maximum cost of a 6-foot privacy fence (materials): $15 per linear foot
Average minimum cost of a 6-foot privacy fence (installation): $3 per linear foot
Average maximum cost of a 6-foot privacy fence (installation): $13 per linear foot
Advantages of Privacy Fencing
Just like the name implies, privacy fences are designed to increase the privacy within a particular area. For that reason, privacy fences are built to be an average of six feet tall, and there is no visibility between the slats. This prevents the average person from seeing into the private space. However, there are more benefits than simply blocking views into the garden. Here are some of the many advantages of installing a six-foot privacy fence on a property: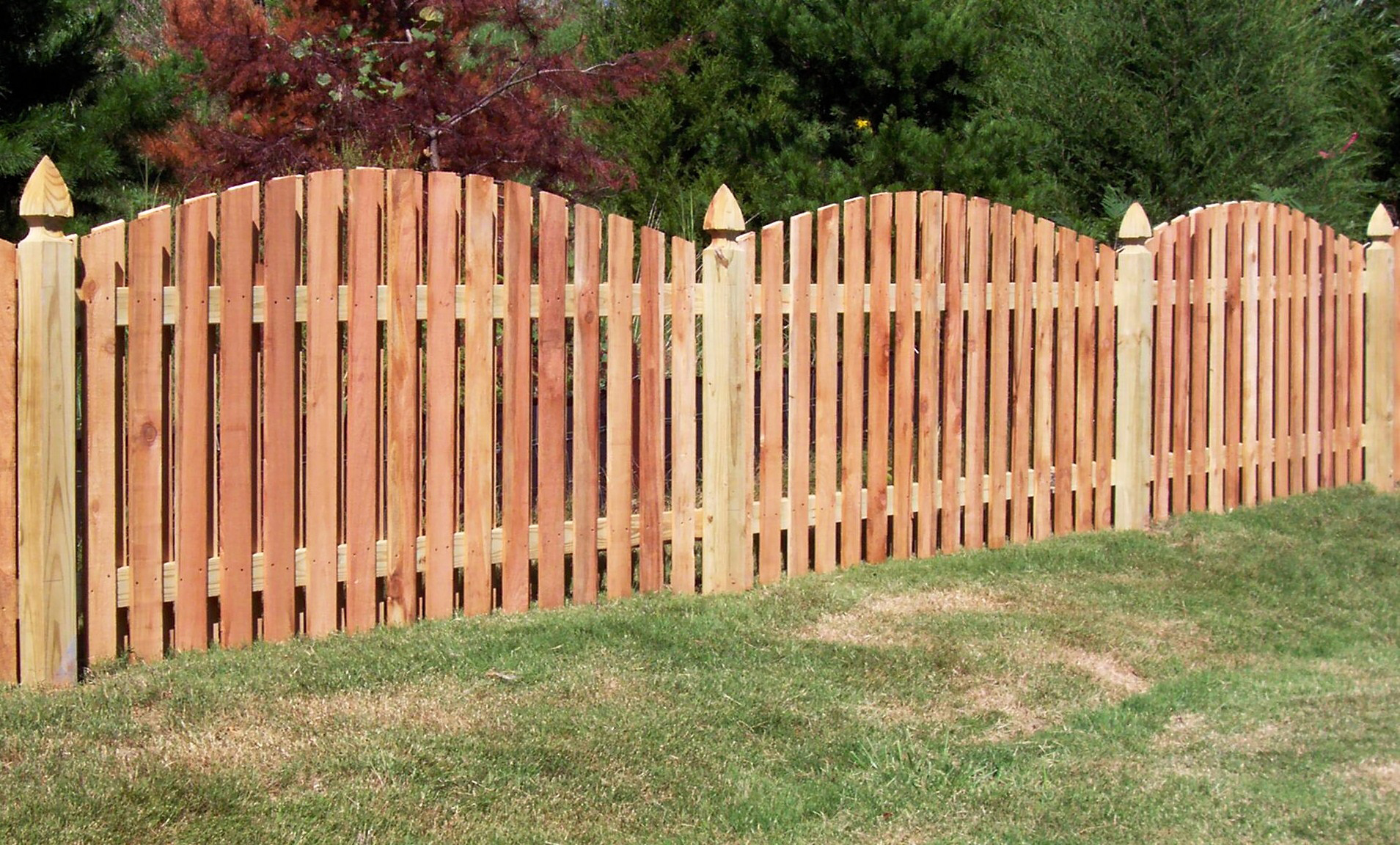 Blocks noise pollution from nearby parks or cars
Keeps pets secure and contained in the yard or garden
Clearly shows children a safe place to play
Deters small pests from the garden
Acts as a deterrent for burglars
Separates one space from a neighboring property
Disadvantages of Privacy Fencing
While privacy fencing can be a practical addition to any property, there are still some drawbacks that need to be taken into consideration. Price, most obviously, is a big concern for property owners. Since privacy fences require so much more material that smaller fence options, they will cost more overall. The size of these fences also means that they need more maintenance, and that could be a recurring expense or project that homeowners simply don't want to tackle. Finally, privacy fencing may not fit in with the aesthetic design or style of a particular home. Shielding the property from a street view might cut down on its curb appeal, and it could even make the residents looks unwelcoming or unfriendly.
Average Material Costs of Privacy Fencing
Before deciding whether a privacy fence is the best option for a property, owners should determine the cost and whether it will fit into their budget. While labor is a significant chunk of the total expense, the costs of the materials themselves are a good place to start calculating. Most privacy fences are made from wood, and that will be the biggest expense, materials-wise. Other costs could include metal fasteners, concrete to fill in and secure post holes and any paint or decor that embellishes the fence. On average, the cost of materials alone for a privacy fence will run somewhere between $7 and $15 per linear foot.
Costs of Professionally Installing Privacy Fencing
Even with all of the materials on hand, it is a big challenge to install a privacy fence. Homeowners without the right tools and skills might be overwhelmed by the process, which could involve everything from digging post holes, mixing concrete, cutting wood planks or using a pneumatic nailer. Fencing professionals can handle this job with ease, and it will take them an average of 15 hours to put up 100 linear feet of fencing. While the specific costs of this job can vary depending on the intricacy of the design and the speed that it needs to be completed, it tends to be as low as $3 per linear foot all the way up to $13 per linear foot of fence.
Types of Privacy Fencing Materials
There are three major types of fencing materials on the market: vinyl, wood and chain link mesh. Of the three, chain link is the most affordable but also typically the least attractive. It can be an effective crime deterrent, but it is very rarely used in residential homes because of its stark, spare look.
Wooden fences are by far the most popular option when it comes to a 6-foot privacy fence. Wood is naturally attractive, and there are several ways that a privacy fence from wood can be customized to better suit its environment. While wooden fences can last up to 20 years, they do tend to be the most expensive option, and the price will be at the very top of the price range listed above.
The third and final option for a privacy fencing material is vinyl. This man-made option is lightweight and one of the simpler options for DIY installation, and it can come in dozens of colors, styles and prices.
Variations on the Traditional 6-Foot Privacy Fence
The standard 6-foot privacy fence is constructed with planks lined up and attached vertically with a flat surface at the top as well as squared posts. However, plenty of options exist to mix up this look and create something more elegant or even more secure, whatever the preference of the property owner might be. Here are a few of the more common privacy fence variations and how to implement each:
Stockade: jagged top edge that discourages climbing
Estate plank: horizontal planks at the top to give a more upscale look
Lock board: extra horizontal framing for design purposes
Lattice top: criss-cross design across the top of the fence
Convex: curved top or rolling wave look
Clearly, there are pros and cons to installing a 6-foot privacy fence as well as plenty of variations on the traditional design. With costs in mind, each property owner can determine which option is best for the home's style as well as their budget.
source: improvenet.com